ABOUT THE MONTH OF PHOTOGRAPHY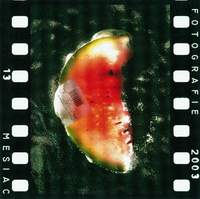 The FOTOFO Society takes pleasure in inviting you to the 13th Festival of Photography, the largest such event in Central Europe, under the traditional heading MONTH OF PHOTOGRAPHY. The organizers have prepared over 30 exhibitions by authors from the whole world and quite a large of accompanying events. As in the past years, the centre of the undertaking will be Bratislava – the capital of the Slovac Republic. The atmosphere of the festival may experienced not only in galleries and museums but likewise in cosy little coffe – shops and public squares of the Old Town the aim being to achieve and closest possible contact with the viewer.

A systematic introduction of what is going on in photography in Central and Eastern Europe is the principal aim in the concept of the Month of Photography and Bratislava has thus come to be an important meeting-place for photographers from East and the West.
General Advertising Partner of the Festival

Main advertising partner of the festival